Course Overview
This unit develops a participant's skills and knowledge required to conduct hydraulic shovel operations in Coal and Metalliferous mining and Extractive.
This unit is appropriate for those working in operational roles.
Licensing, legislative, regulatory and certification requirements that apply to this unit can vary between states, territories, and Industry sectors. Relevant information must be sourced prior to application of the unit.
Unit Sector
Coal mining
Extractive
Metalliferous mining
Operator errors and events include a focus on the following area
Accident Avoidance
Hydraulics Management
Engine Management
Maintenance Reduction
Productivity
Site Safety Procedures
Situational Awareness
Course Topics
Provides an overview of the primary components of the hydraulic shovel and what they do.
Covers workplace safety as it applies to a hydraulic shovel in a production setting, including engineered and administrative controls and personal protective equipment.
Discusses the importance of performing a pre-use inspection, lists the main components that need to be checked, the types of checks that need to be performed on them and helps trainees to recognize any unsafe conditions.
Helps trainees to identify the location and functions of the monitoring systems and controls of a typical hydraulic shovel, and the location of the emergency shutdown switches.
Covers the precautions and steps to follow when starting up or shutting down a typical hydraulic shovel, including the engine start-up sequence, how to warm up the
hydraulic oil, precautions when parking the shovel for shutdown and the recommended cool down period before shutting down the machine's engines.
Covers truck loading methods, how to dig with maximum breakout force and precautions when working on slopes.
This unit is appropriate for those working in mobile plant operator roles, at worksites within
Coal mining
Extractive industries
Metalliferous mining
Learning Outcomes
Identify and recognize hydraulic shovel features, functions and major components.
Identify key loading methods and productivity topics related to working with haul trucks.
Recognize the importance of pre-use inspection and safe start up and shut down.
Receive a Nationally Recognised Statement of Attainment and competency card for your wallet.
How to enrol
Please contact our office for a registration form or alternatively you can complete the registration form on our website.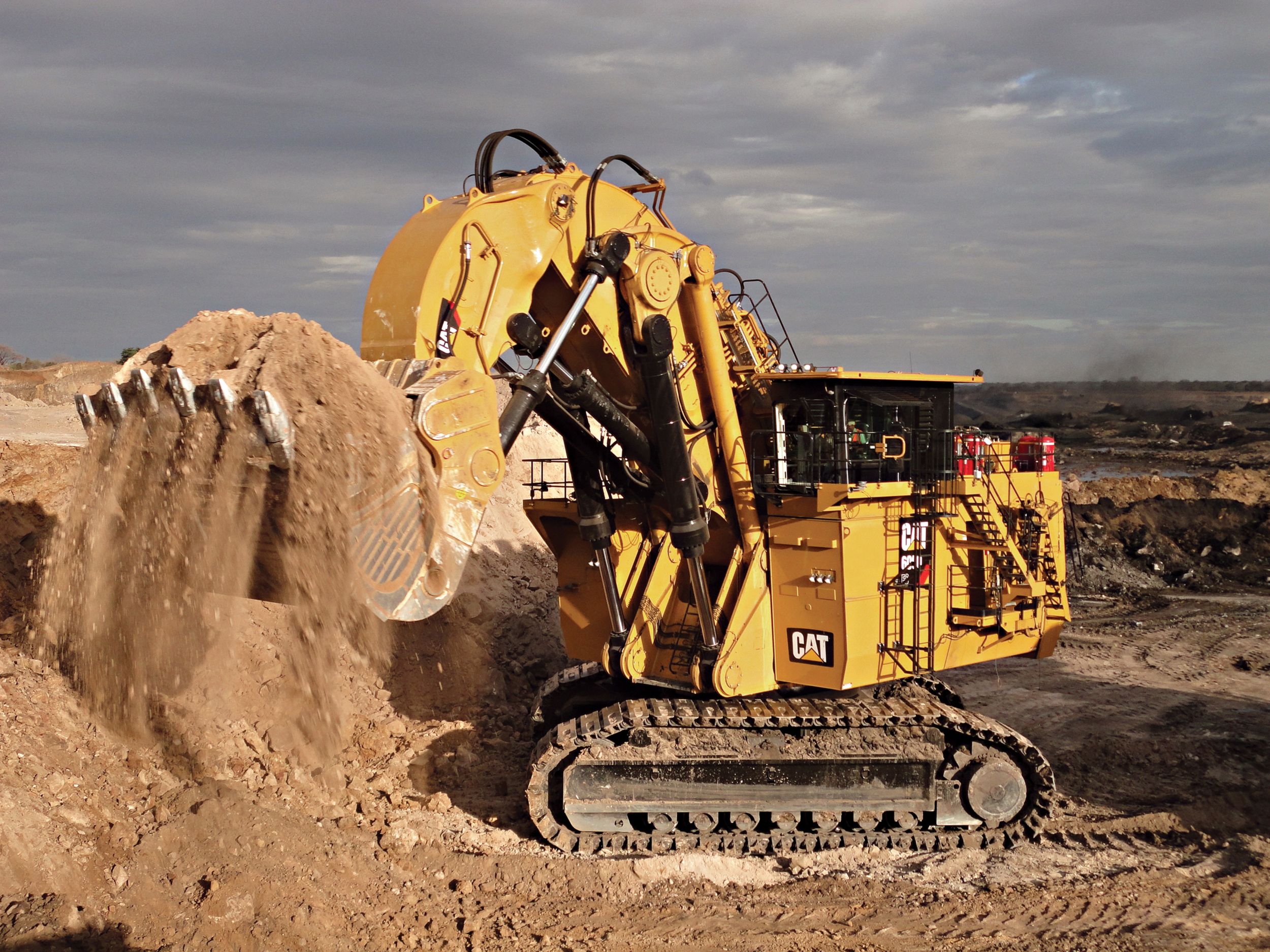 Assessment Requirements
Participants will be required to successfully complete a series of assessment tasks which may include a written exam, workbook, observation/practical demonstration and case studies.
Delivery
Face-to-Face delivery only.
Further Opportunities
This unit forms part of the Full Qualification RII30115 Certificate III in Surface Extraction.
Elements and Performance Criteria
Plan and prepare for hydraulic shovel operations
Access, interpret and apply hydraulic shovel documentation and ensure the work activity is compliant
Obtain, read, interpret, clarify and confirm work requirements
Identify and address risks, hazards and environmental issues and implement control measures
Select and wear personal protective equipment appropriate for work activities
Select, and check for faults, equipment and/or attachments
Comply with environmental requirements
Obtain and interpret emergency procedures, and be prepared for fire/accident/emergency
Operate hydraulic shovel
Carry out start-up, park, shutdown and secure equipment procedures
Coordinate activities with others at the site prior to commencing, during, and on completion of the work activity
Monitor and manage equipment performance using indicators and alarms, and ensure efficiency of operation
Drive and operate shovel smoothly, with correct reach angle, and ensure optimum bucket load without overload or strain on shovel
Act on or report monitoring systems and alarms
Continually monitor hazards and risks, and ensure safety of self, other personnel, plant and equipment
Complete the work plan, within the operating capacities of the equipment
Dig and load trucks
Position and set up shovel for safe, efficient digging
Determine and maintain depth of bench, ensure optimum use of bucket capacity
Set and monitor bucket penetration, and ensure optimum bucket load and to minimise overload or strain on shovel
Walk shovel and re-position for safe and efficient operation
Communicate with and direct truck positioning, and ensure safe loading operation
Load material on truck, and ensure bucket clears side of truck and is not swung over truck cabin
Ensure material is placed in the centre of truck tray and does not exceed truck load limit
Re-position shovel, and ensure safety of other operations personnel, property and equipment
Keep floor clear and level and remove spillages
Park shovel in safe area, on flat, level ground at end of operation
Carry out operator maintenance
Prepare machine for maintenance
Conduct inspection and fault finding
Carry out scheduled maintenance tasks
Return machine to service
Process written maintenance records
Conduct housekeeping activities
Prepare machine for maintenance
Conduct inspection and fault finding
Carry out scheduled maintenance tasks
Return machine to service
Process written maintenance records